About
Group project over 2 months
Prototyping a tangible user interface (TUI) that regards security and planning and solves a problem within this domain.
Process
The primary focus in this project was to prototype a TUI. We chose to target office planning and solve issues that arise there through a tabletop TUI.
The concept design phase led to physical representation of an office with interactive pucks representing employees. Through these pucks meetings can be scheduled and meeting rooms can be booked. 
In order to prototype the above, three subsystems had to be combined, namely the pucks, a check-in/check-out area and a planning interface.
Because I wanted to improve my Arduino protoyping skills, I focused on the check-in/check-out functions. These were built on an Arduino  with an RFID reader and a LED ring to give visual cues to the users on their check-in status.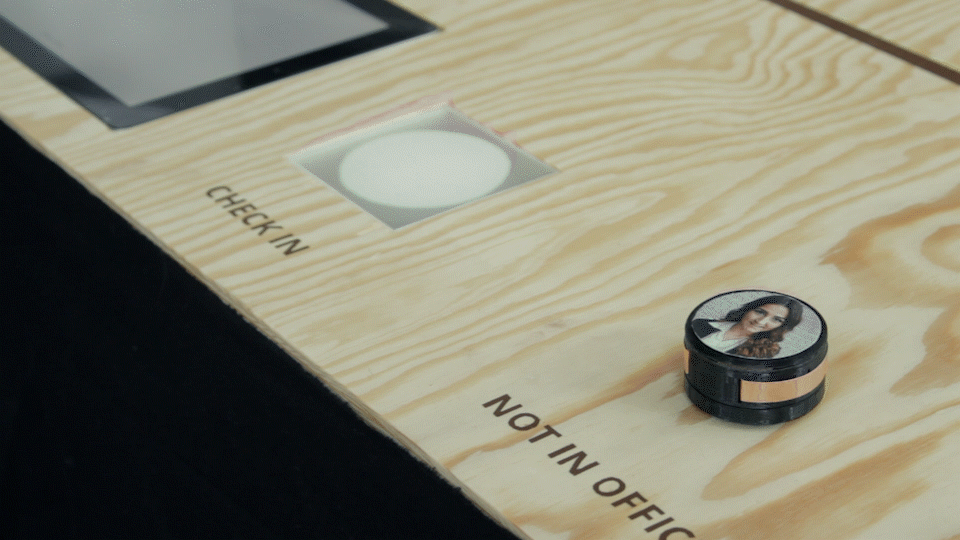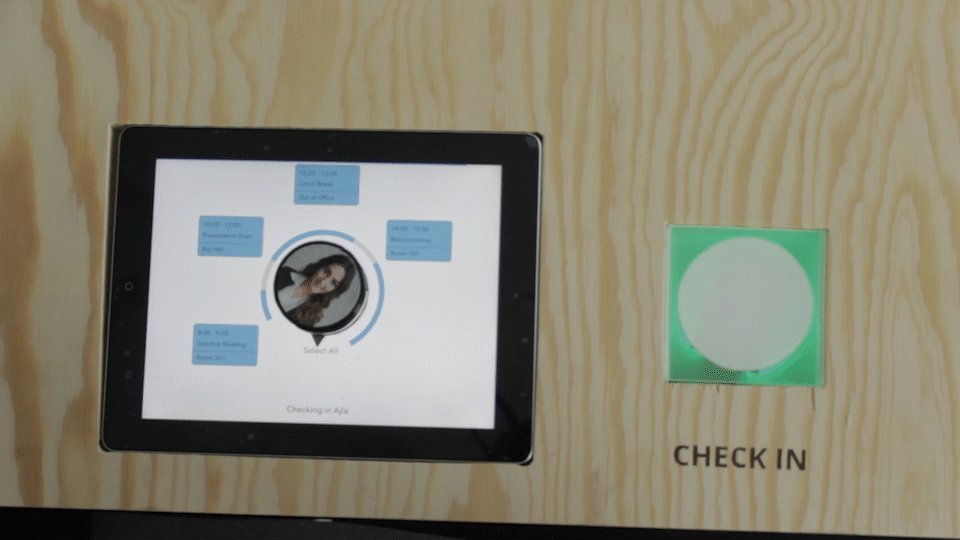 Results
The final result was a prototype that served as a proof-of-concept. It validated our ideas on the strengths of tangibility and embodying privacy, but lacked the fidelity for a smooth experience. 
The evaluation showed that Status Table can be an efficient and approachable tangible interface that can improve office planning.