About
The original Blue Ball Machine is a well-known GIF from the 'early days' of the internet. As this was also a collaborative effort, it seemed like great source of inspiration to start a collaborative project with the folks at the AskGSG Slack team (now
rocketlassoslack.com
).
As project leader, I set up a creative brief including guidelines and expected deliverables. I created a base tile on which participants could build their part of the machine. This tile was then converted for multiple render engines by active members of the community. 
Role
Project lead, edit & sound, animation
With my submission tiled below: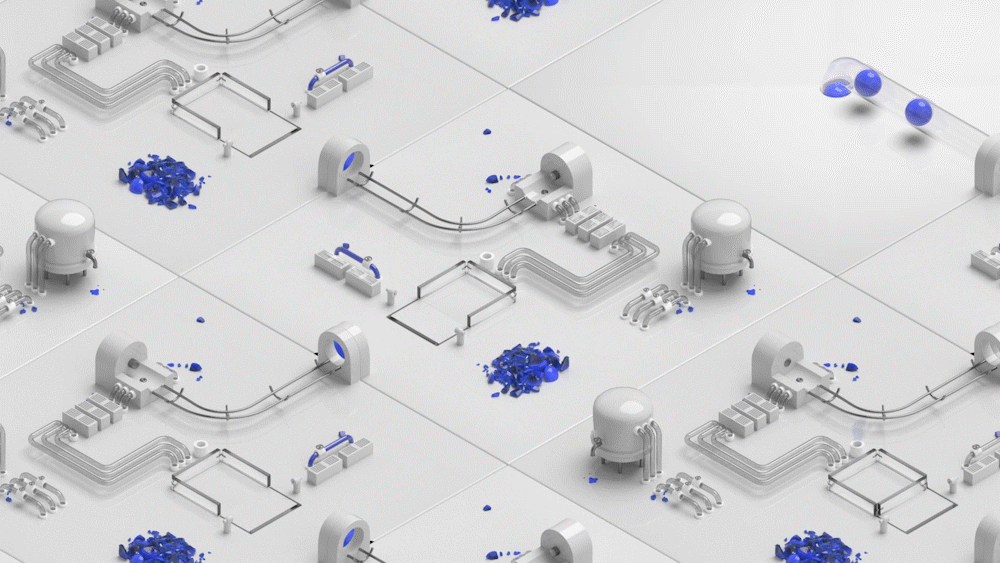 Proper planning was needed beforehand to make sure the machine would connect and loop properly. Every participant delivered their piece with object mattes for several objects to allow compositing of the whole machine.